Heather Thomson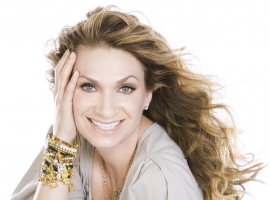 Celebrated fashion designer, philanthropist and leading cast member of Bravo TV's ever popular Real Housewives of New York City franchise; Heather Thomson is the force behind the successful Yummie by Heather Thomson fashion brand. She has single-handedly transformed the global perception of "the shapewear undergarment" and has set out to revolutionize the industry with the launch of her unique and form-flattering products in the Yummie family. As a working mother of two, Heather's personal desire to shed her excess baby weight after giving birth fueled the inspiration behind her business. Yummie by Heather Thomson is where fashion meets function, where everyday shaping needs have been redefined and modernized.
In addition to her work in the fashion industry, Heather has long been committed to making a positive impact on lives beyond her clothing lines. She is a cause Celebrity for Organ Donation and is deeply involved in supporting the public education efforts of the New York Organ Donor Network. She sits on the board as a 'founding' member of the The Kellner Pediatric Liver Foundation and was honored as the Liver Champion Award recipient from the American Liver Foundation. She also received a H.U.G. Award from the Intimate Apparel Square Club. Having personally experienced the impact of these advocacies with her son, Heather makes every effort to promote and support building awareness of organ donation both locally and nationwide.
Prior to founding Yummie by Heather Thomson, Heather was the creative force behind various internationally acclaimed brands including Sean 'Diddy' Combs' Sean Jean, where she earned the label three CFDA nominations and recognition as one of the most successful men's apparel launches ever. Heather also worked alongside such celebrities as Jennifer Lopez and Beyonce Knowles. Her tremendous experience with a wide variety of clients is what has enabled her to think creatively and invent a product that fulfills a universal need stemming from her own.
Visit Heather's website at www.heatherthomson.com.